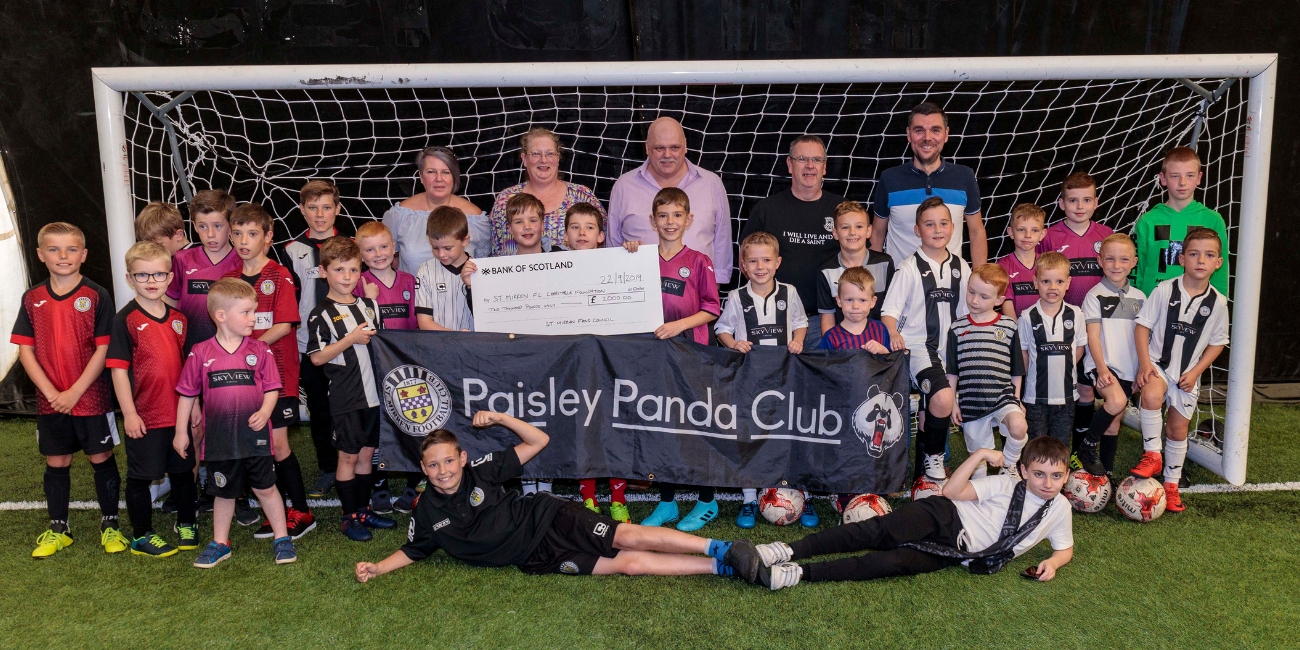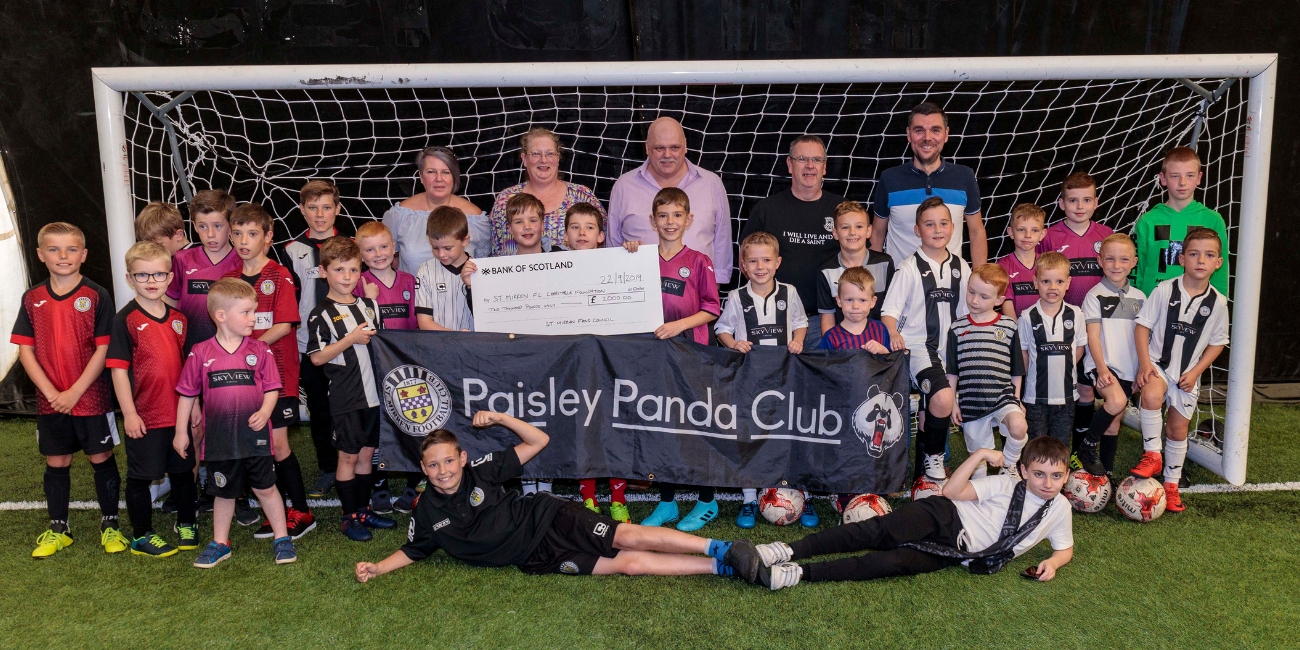 St Mirren Fans Council Panda Club
The famous St Mirren FC Charitable Foundation's Panda Club returns!
Panda Club, is a matchday experience for children aged 3-12 years old, held inside The Stadium Airdome, sessions will run 1-5pm on home matchdays (excluding midweek matches and games against Celtic and Rangers). Drop off will be at our community office and collection will be at the gates behind the Airdome. This will be a one-way system so please do not enter the car park after the game until advised to do so.

We will host football games and fun activities inside the Airdome 1-2:30pm, then into the changing rooms to get the children's coats, jackets and bibs on, and taken round to the Tony Fitzpatrick Family Stand to watch the match.

After the match (please give downtime to allow other fans leave the stadium before us for health and safety reasons) we will escort the children back round to the pick-up location and have them lined up waiting for your arrival.

Payments can only be made via bank transfer - details provided below, and these must be made before/on the day of the session. Ensure you have provided your children's name as payment reference for us to easily cross-check payments being made.

£7.50 per session.
Click here for the Panda Club registration form.