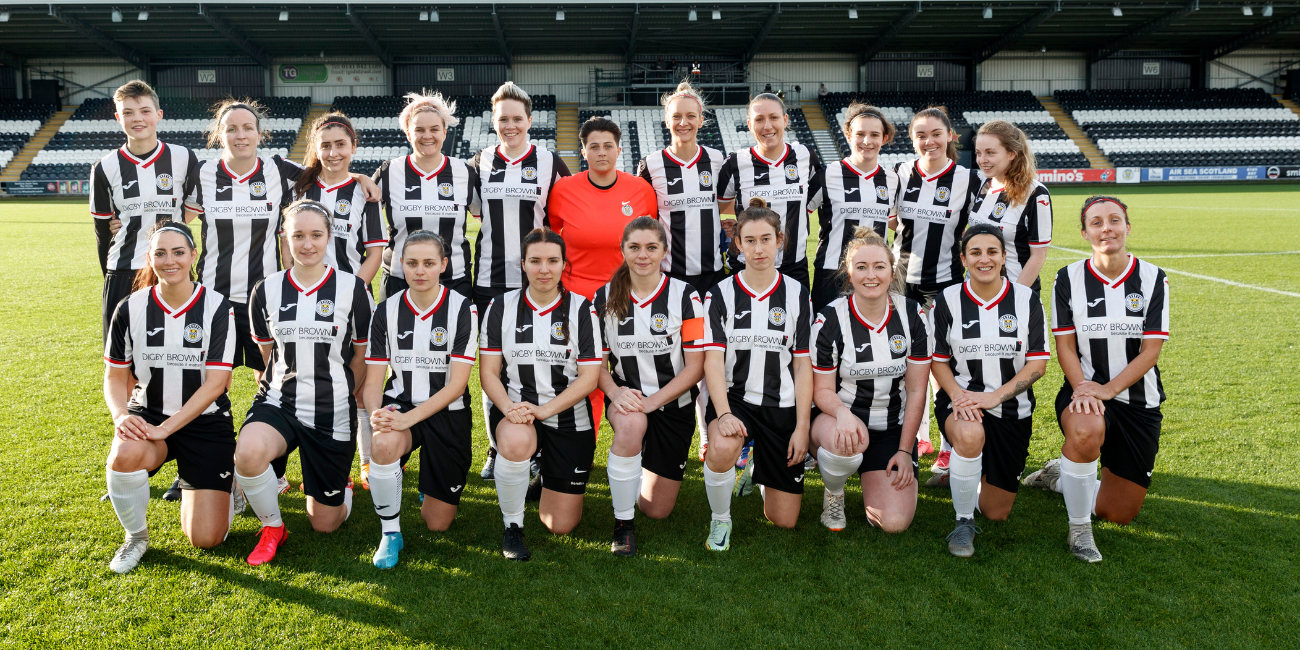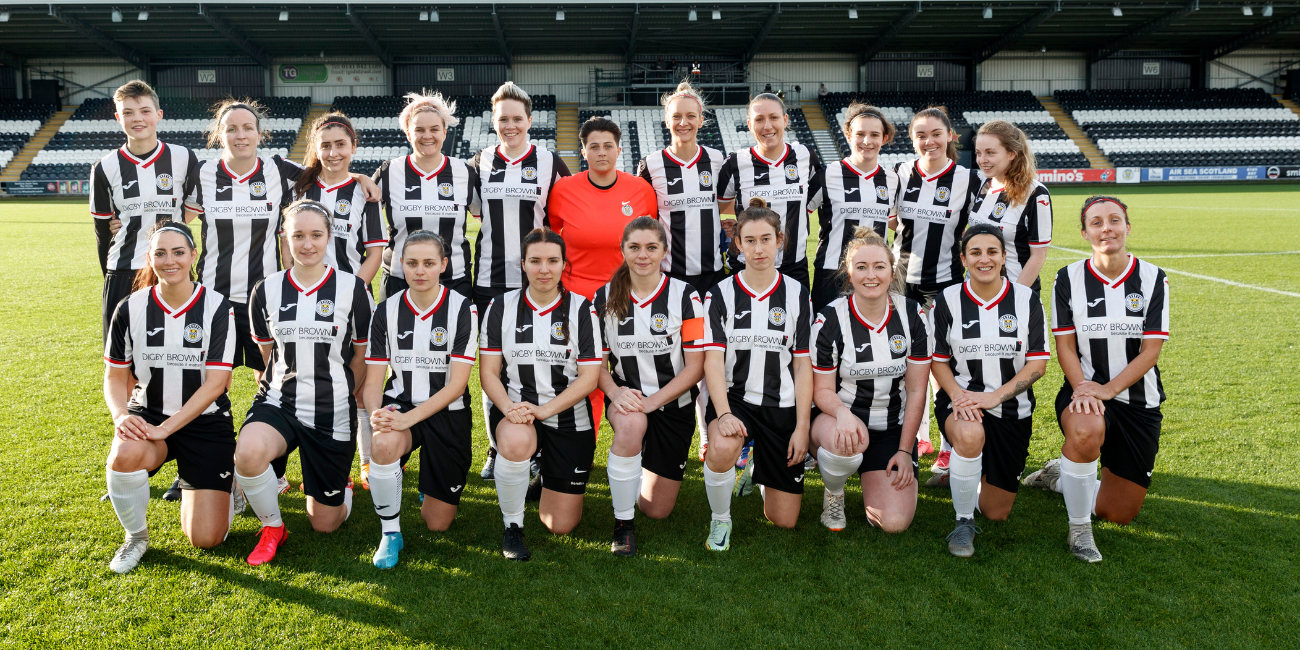 2023-24 Women's Team Fixtures
The fixture list for St Mirren Women is shown below.
We will update this list as soon as any kick off dates or times change and as and when new cup fixtures are added to the calendar. All kick-off times are 3pm unless stated otherwise. 
Please note that most of St Mirren Women's home fixtures will take place at Mossedge Village in Linwood. 
| | | | | | |
| --- | --- | --- | --- | --- | --- |
| Sun 20/08/2023 | Dundee West LFC | A | 14-0  | Scottish Women's League One | 2pm kick-off  |
| Sun 27/08/2023 | Stenhousemuir | A | 3-3 (Stenhousemuir win 4-2 on penalties) | Scottish Women's Championship and League One Cup | 2:30pm kick-off  |
| Sun 03/09/2023 | Airdrie Ladies | H | 1-3 | Scottish Women's League One |   |
| Sun 10/09/2023 | Falkirk | A | 0-2 | Scottish Women's League One |   |
| Sun 17/09/2023 | Forfar Farmington | A |   | Scottish Women's League One | 12:00pm kick-off  |
| Sun 08/10/2023 | Queen of the South Ladies | H |   | Scottish Women's League One |   |
| Sun 15/10/2023 | Stenhousemuir | H |   | Scottish Women's League One |   |
| Sun 12/11/2023 | BSC Glasgow | H |   | Scottish Women's League One |   |
| Sun 19/11/2023 | Giffnock SC | A |   | Scottish Women's League One |    |
| Sun 26/11/2023 | Edinburgh Caledonia | A  |   | Scottish Women's League One |   |
| Sun 03/12/2023 | Bonnyrigg Rose Girls | H  |   | Scottish Women's League One |   |
| Sun 14/01/2024 | Queen of the South Ladies | A |   | Scottish Women's League One |   |
| Sun 21/01/2024 | Dundee West LFC | H  |   | Scottish Women's League One |   |
| Sun 28/01/2024 | Forfar Farmington | H |   | Scottish Women's League One |   |
| Sun 04/02/2024 | Airdrie Ladies | A  |   | Scottish Women's League One |   |
| Sun 11/02/2024 | Giffnock SC | H  |   | Scottish Women's League One |   |
| Sun 18/02/2024 | Bonnyrigg Rose Girls | A  |   | Scottish Women's League One |   |
| Sun 25/02/2024 | Edinburgh Caledonia | H  |   | Scottish Women's League One |   |
| Sun 10/03/2024 | Stenhousemuir | A  |   | Scottish Women's League One |   |
| Sun 17/03/2024 | Falkirk  | H  |   | Scottish Women's League One |   |
| Sun 24/03/2024 | BSC Glasgow | A  |   | Scottish Women's League One |   |