St Mirren Women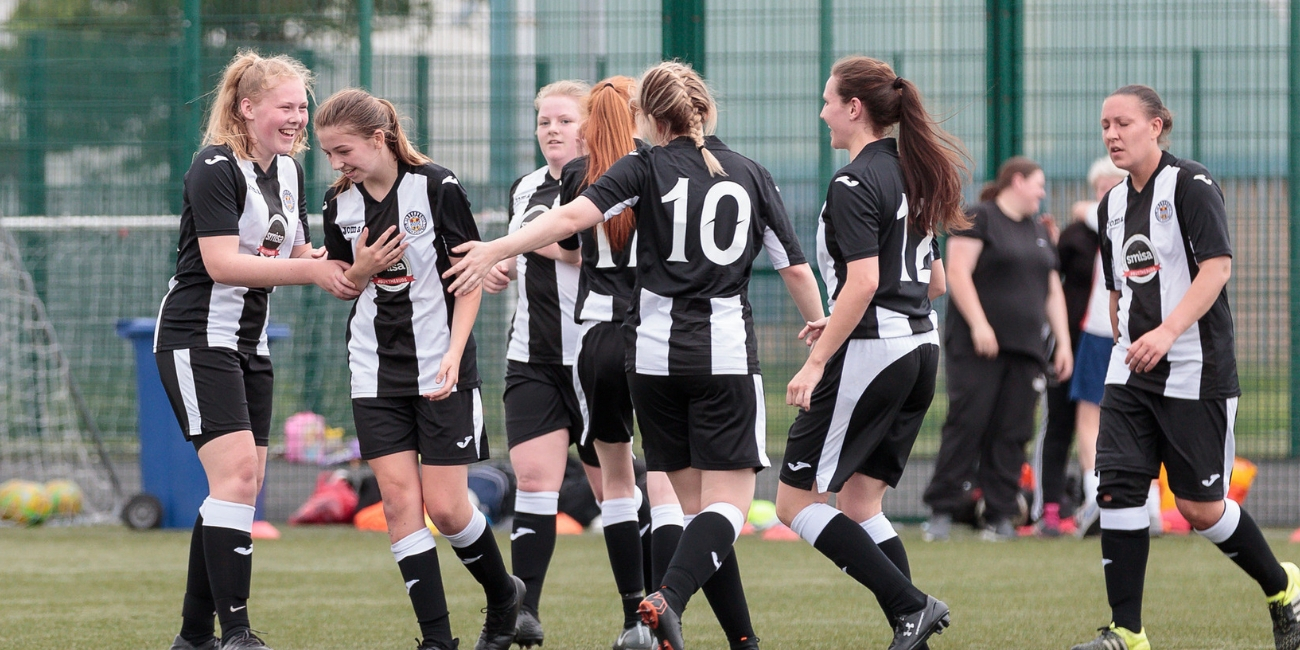 St Mirren's WFC
The St Mirren Women's Team was established in 2018 and currently competes in the Central/West Region of Division 2 of the Scottish Womens Football League (SWFL). As a newly established team entry to the leagues starts at the regional level within the women's game in Scotland. 
Their ambition is to be promoted through the leagues and aim to play at the highest level in the women's game, the Scottish Women's Premier League. (SWPL)
The Women's Season runs from February - October with our home matches currently being played at Ferguslie Sports Centre, Blackstoun Road Paisley. 
Excited to be part of the St Mirren Family, it is their intention to grow the women and girls game in Paisley and Renfrewshire.

Want to know more information or get involved please contact us at [email protected]. 
2019 Women's Team Fixtures
The fixture list for the women's team is shown below. We will update this list as soon as any kick off dates or times change and as and when new cup fixtures are added to the calendar.
| | | | | | |
| --- | --- | --- | --- | --- | --- |
| Sun 10/02/2019 | United Glasgow | H | 1-2 | SWFL Division 2 - West/Central | Ferguslie Sports Centre  |
| Sun 24/02/2019 | BSC Glasgow | A | 3-0 | SWFL Division 2 - West/Central | Scotstoun Stadium  |
| TBC | Glasgow Girls U23s | H | 0-2 | SWFL Division 2 - West/Central | Ferguslie Sports Centre   |
| Sun 17/03/2019 | Pollok United | A | P-P  | SWFL Division 2 - West/Central | Dennis Donnelly Park  |
| Sun 31/03/2019 | Clyde FC | H | 1-3 | SWFL Division 2 - West/Central | Ferguslie Sports Centre  |
| Sun 14/04/2019 | Renton Craigandro Ladies | A | P-P  | SWFL Division 2 - West/Central | Tontine Park, Renton  |
| Sun 21/04/2019  | Bishopton | H  | 2-2  | SWFL Division 2 - West/Central | Ferguslie Sports Centre  |
| Sun 19/05/2019 | West Park United | H  | 3-2 | SWFL Division 2 - West/Central | Huntershill Sports Hub  |
| Sun 26/05/2019 | Motherwell Development | H  | 7-1 | SWFL Division 2 - West/Central |  Ferguslie Sports Centre |
| Sun 16/06/2019 | United Glasgow | A  | 1-6 | SWFL Division 2 - West/Central | Garscube Sports Complex  |
| Sun 23/06/2019  | BSC Glasgow | H  | 0-3 | SWFL Division 2 - West/Central | Ferguslie Sports Centre |
| Sun 04/08/2019  | Glasgow Girls 23s | A  | 5-0  | SWFL Division 2 - West/Central | Budhill Park  |
| Sun 18/08/2019 | Pollok United | H  |   | SWFL Division 2 - West/Central |  Ferguslie Sports Centre |
| Sun 25/08/2019  | Clyde FC | A  |   | SWFL Division 2 - West/Central |  Broadwood Astro |
| Sun 08/09/2019 | Renton Craigandro Ladies | H  |   | SWFL Division 2 - West/Central |  Ferguslie Sports Centre |
| Sun 22/09/2019 | Bishopton  | A  | 3-2  | SWFL Division 2 - West/Central |  Park Mains High School |
| Sun 29/09/2019 | West Park United  | H |   | SWFL Division 2 - West/Central | Ferguslie Sports Centre  |
| Sun 06/10/2019 | Motherwell Development | A | 1-0  | SWFL Division 2 - West/Central | Dalziel Park |