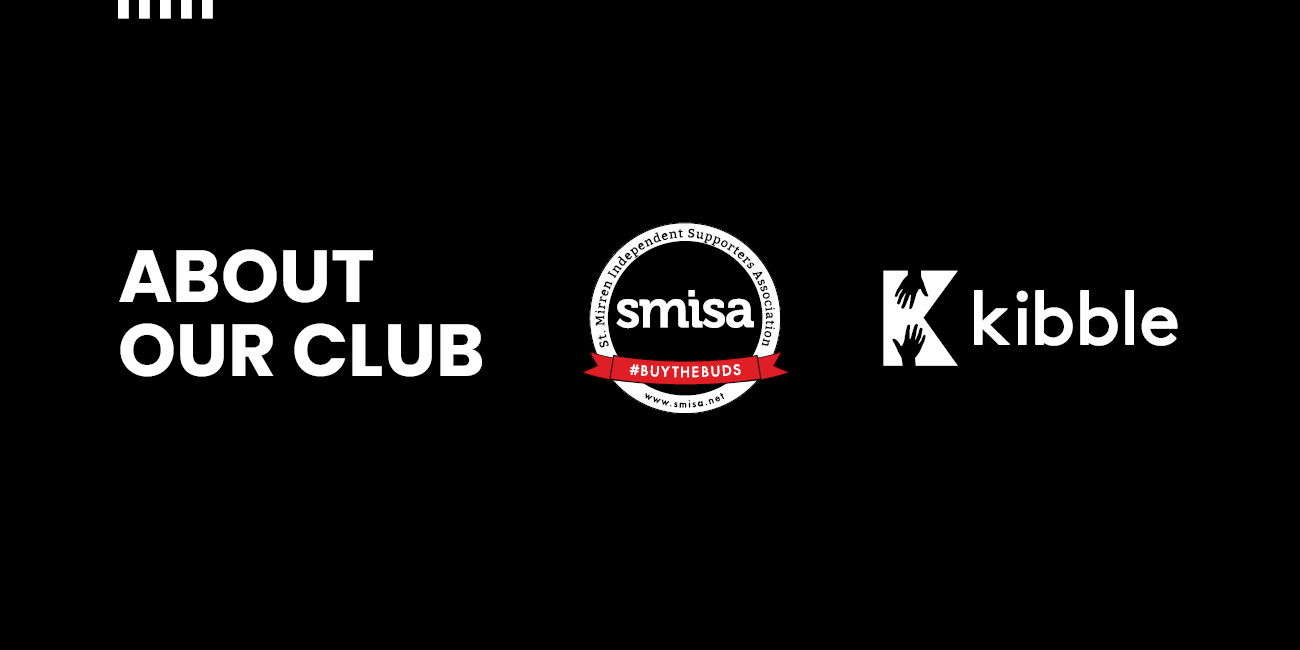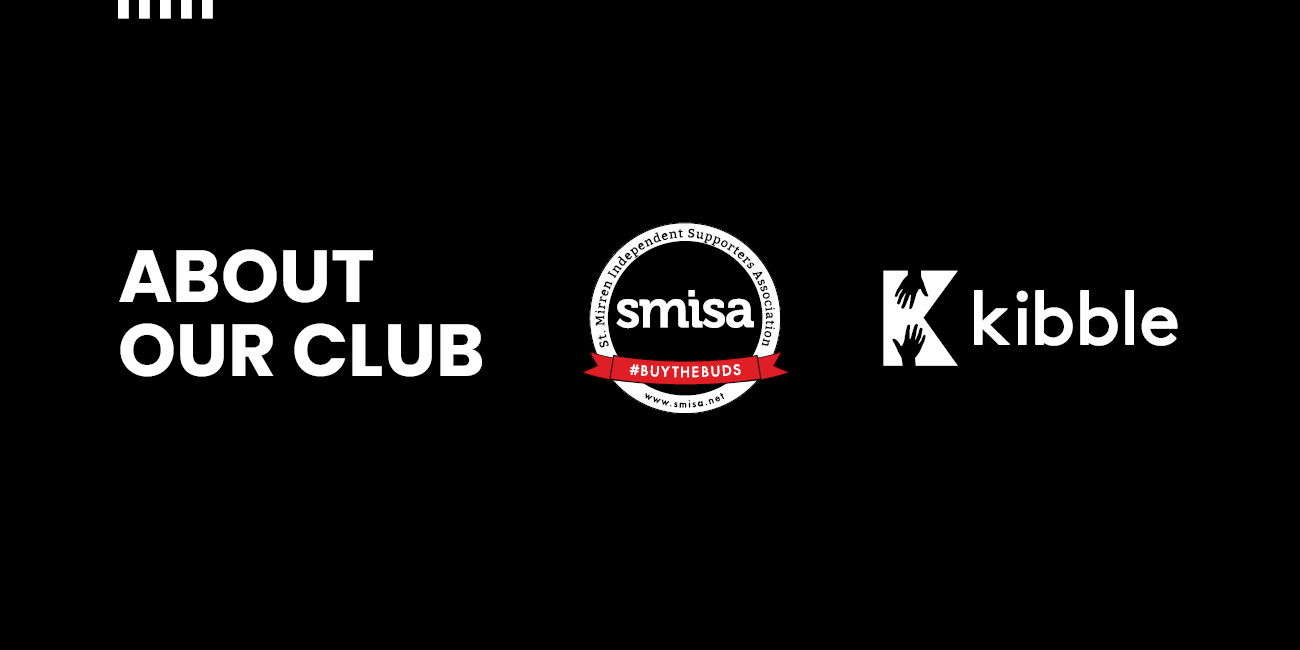 About Our Club
In July 2021, St Mirren completed their five-year journey to become a fan-owned club.
The St Mirren Independent Supporters Association (SMiSA) bought out the remaining shareholding of chairman Gordon Scott to become majority (51%) owners of the Buddies.
The deal helped safeguard the future of the club – formed in 1877 – by placing it in the hands of its supporters, the people who care for it the most.
The move into fan ownership came in conjunction with charity and social enterprise Kibble who, in 2020, bought a 27 percent stake to become part-owners of the club.
That model – where the club is owned by its fans and run in partnership with a charity – is believed to be unique in top-flight European football and allowed SMiSA to complete the transition to fan ownership in five years rather than the original 10-year plan set out in 2016.
And the dream of fan ownership has only been realised thanks to the financial backing from SMiSA's near-1200 strong membership over the past number of years and the support and growth of SMiSA in general from its formation almost 20 years ago.
Now that the shares have been purchased, the members' contributions instead go towards supporting different areas of the club including the youth academy and the charitable foundation.
SMISA have four representatives on the St Mirren board, with chairman John Needham, Alex White, Paul McNeill and Jim Irvine representing. Vice-chairman Jim Gillespie and Mark McMillan sit on the board as representatives of Kibble. 
Although the club is owned by its fans, the day-to-day operations will continue to be run by Chief Operating Officer Keith Lasley and the St Mirren staff.
About Our Kibble Partnership
Kibble, the leading child and youth care charity, became part-owners of St Mirren in March 2020 alongside SMiSA. The agreement is believed to be the first of its kind in the UK as the only top-flight league team that is owned by its fans and run in partnership with one of the country's biggest charities. Through the dynamic partnership, we have strengthened and grown together, while staying true to our shared values, not-for-profit ethos, and belief in the model of community ownership. 
For Kibble, the purpose of pairing up with a Premiership team was to expand their young workforce development programme and improve the future prospects of young people by creating new training and employment options. Kibble utilises St Mirren's facilities, including our training ground at Ralston, for young people to gain skills and qualifications across all departments from catering and hospitality to apprenticeships in ground keeping, and the various trade skills required for stadium maintenance. In return, Kibble offers the support and expertise that a large charity has in the departments of HR, finance, marketing and communications and more.
Together, our overall aim is to address local deprivation and exclusion through youth employment, community engagement, initiatives, and activities.