St Mirren Football Club is delighted to welcome Aspray Glasgow West to our growing sponsorship family as the club's new official shorts sponsor.
The deal will see Aspray's logo featured on the front of our home and away shorts for season 2021/22. Aspray will also have other branding throughout the SMiSA Stadium.
St Mirren Commercial Manager Campbell Kennedy said: "I would like to thank Aspray Glasgow West and John Strange for their support of the club. We are happy to welcome them to the St Mirren family and look forward to a successful partnership."
Aspray Glasgow West Managing Director John Strange said: "It is with great pleasure that Aspray Glasgow West is officially announced as shorts sponsor for St Mirren during the 2021/22 season.  We are excited to support the club and all their fans for the upcoming season."
About Aspray
Aspray are an award-winning property damage claims management service provider that helps policyholders, throughout the UK, to make successful building insurance claims caused by storms, burst pipes, accidental damage, fire, floods, malicious damage by tenants, or other insured damage.
Follow @AspGlasgowWest on Twitter and Facebook to find out more about who they are and how they can help you.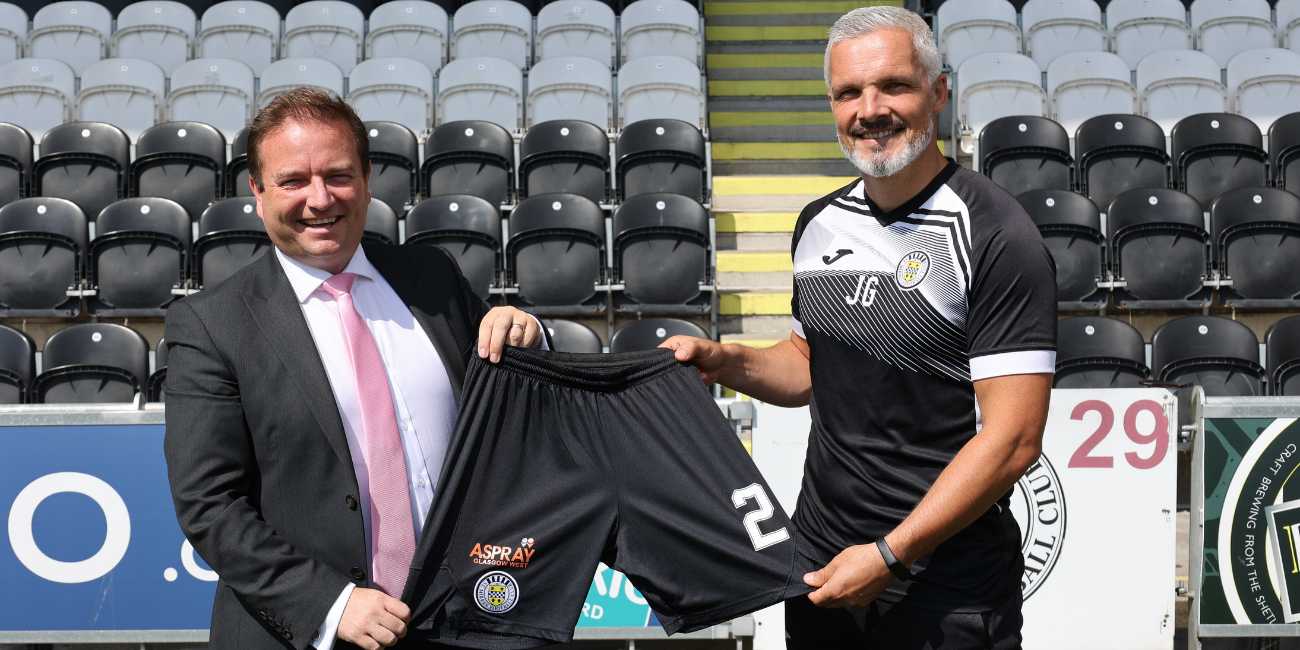 Aspray Glasgow West Managing Director John Strange with St Mirren manager Jim Goodwin