Ryan Strain was raised on stories of St Mirren by his Hall of Fame grandad Gerry Baker. 
Now the 25-year-old is keen to write his own chapter in the history of the Saints after agreeing a two-year deal at the SMiSA Stadium. 
As a youngster, Ryan's grandad Gerry regaled him with tales of his footballing past. Gerry may have only spent two years at St Mirren, but it was a remarkably fruitful spell in which he scored 66 goals in 81 games - including a record 10 goals in a Scottish Cup tie against Glasgow University in 1960. The St Mirren Hall of Famer also netted in every single round including the final when Saints won the Scottish Cup in 1959. 
It wasn't just Gerry who had made his family proud with his sporting achievements. His brother Joe Baker was also an accomplished footballer who scored over 300 goals, while his daughter - Ryan's mum - competed at the Olympic Games. 
Now it's Ryan who wants to seize his opportunity to add to his family's incredible legacy.
Everyone says it's written in the stars," Ryan told stmirren.com. 

"It means the world especially to my mum and her side of the family. It probably hasn't really sunk in yet. They couldn't believe it and I'm just buzzing to be here.

"Growing up they were massive St Mirren fans because grandad made them. My grandad told me a lot of stories and I was very proud of him.

"I was reading a lot of stuff in the stadium and looking at the pictures and just seeing what he did at St Mirren. Seeing him on the Hall of Fame wall is amazing and hopefully I can continue that legacy for the club.

"My mum and dad will try to get here for the first game and we are still close with my grandad's brother's [Joe Baker] family.

"As soon as I found out St Mirren was interested I was straight on the plane. I can't wait to put the shirt on and show the fans what I can do."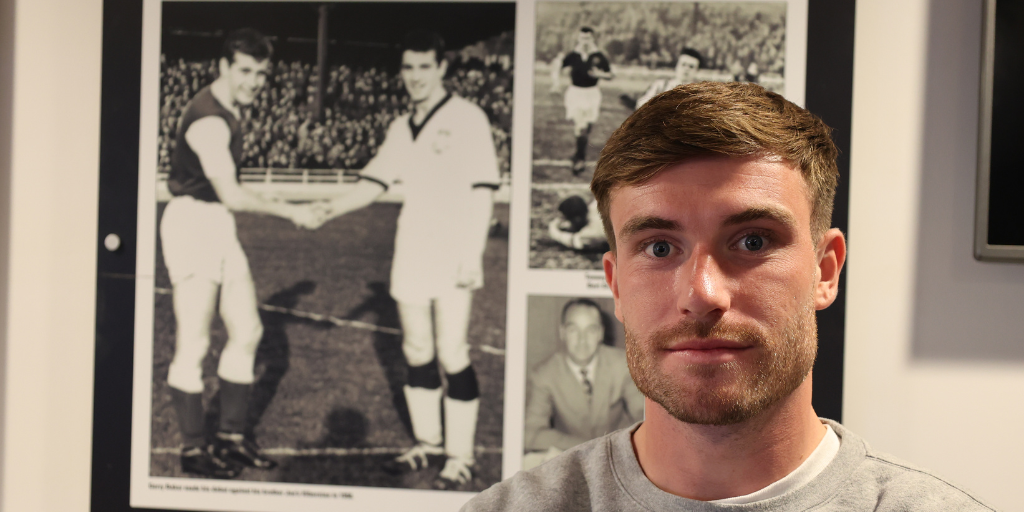 Ryan stands in front of a picture of his grandad Gerry Baker