Season ticket renewals have now launched for those who registered their previous season ticket on the Future Ticketing platform.
This will be followed by general sale on Tuesday 13 July at 10am. Save with the early bird prices for a limited time only, the reduced rate will end Monday 16 August.
In You We Trust
The demand for 2021/22 season tickets has been incredible. From the entire club, we thank you for being the most loyal and dedicated fan base. You, the fans, are the greatest part of St Mirren and we cannot wait to welcome you back to the stadium, where you belong.
It is truly remarkable to have fans who fully believe in the club, fans who belong and who we can trust to stand side by side with us.
Renewals Open 
It gives us great pleasure to announce the 2021/22 season ticket renewals are now open. Available to purchase online, however should you require assistance while purchasing the ticket office will be open with hours available on stmirren.com. 
Only those who registered their previous season ticket will be able to renew.
There is a huge amount of appreciation for the previous season ticket holders who registered and reserved their seat with our new ticketing company. We understand the patience involved in this process as our phone lines were extremely busy. Thank you for your continued support, we will never take it for granted.
Last Chance to Register and Reserve Your Previous Seat
On Monday 12 July, season ticket holders who did not reserve their seat, will have the opportunity to do so. If you have not registered yet and would like to renew in your previously held seat, please contact us as soon as possible with the following details –
Full name
Contact number
Email address
House address
Date of birth
Seat row, number and section
Email [email protected], or call the ticket office (0141) 840-6120
General Sale Launches on Tuesday 13 July, 10am
Purchase a season ticket from Tuesday 13 July at 10am to join the sensational saints and champion them through all that 2021/22 has to bring. Don't miss our early bird offer! The reduced ticket price will end on Monday 2 August.
Ticket Prices
Early Bird Offer
Don't miss our early bird offer, which will launch from Monday 5 July until Monday 2 August.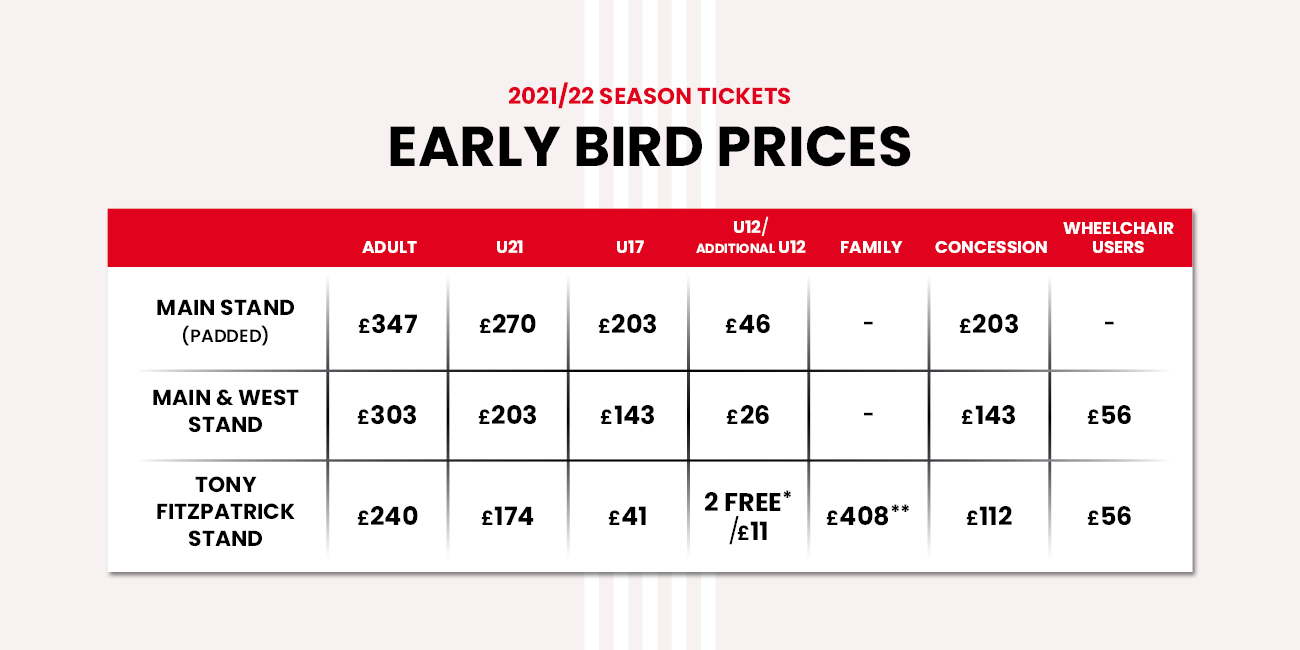 Full Price
From Monday 2 August, the full ticket price will apply.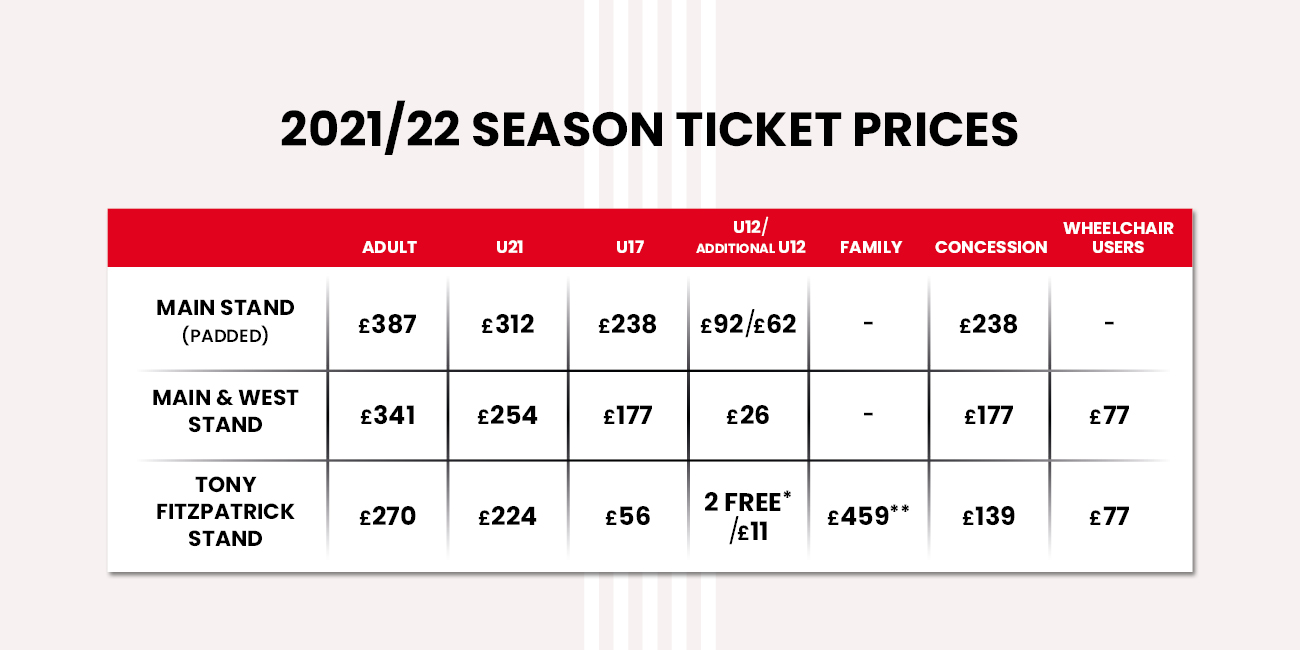 Thank You
Everyone at the club recognises the unwavering commitment shown by you, the fans. Together we will build on last year's achievements and continue to evolve and develop, both on and off the pitch. Thank you for investing in the club and helping us ensure the future and longevity of the club. We are determined to make our fans proud.
Come On Ye Saints!
Key Dates To Remember
Renewals on sale | Monday 5 July, 10am
Registration and the reservation of previously held season ticket seats | CLOSES Monday 12 July
General sale | Tuesday 13 July, 10am
Early Bird Offer | ENDS Monday 2 August
---
All Season Ticket Holders who purchase their Renewal Season Ticket between 10am on Monday 5 July and 4pm on Wednesday 7 July will be eligible to enter the ballot process for our Premier Sports Cup match against Dunfermline on Tuesday 13 July.
To enter please email [email protected] by 5pm on Wednesday 7 July with your name, order number and how many tickets are on your account.