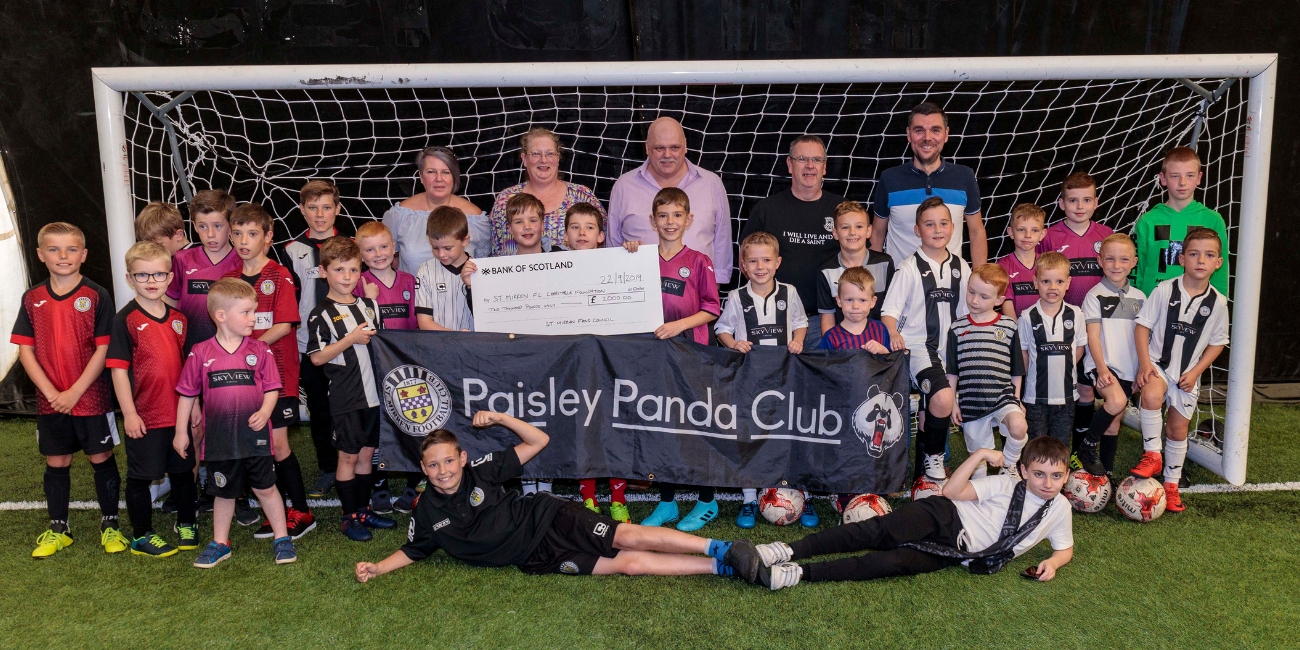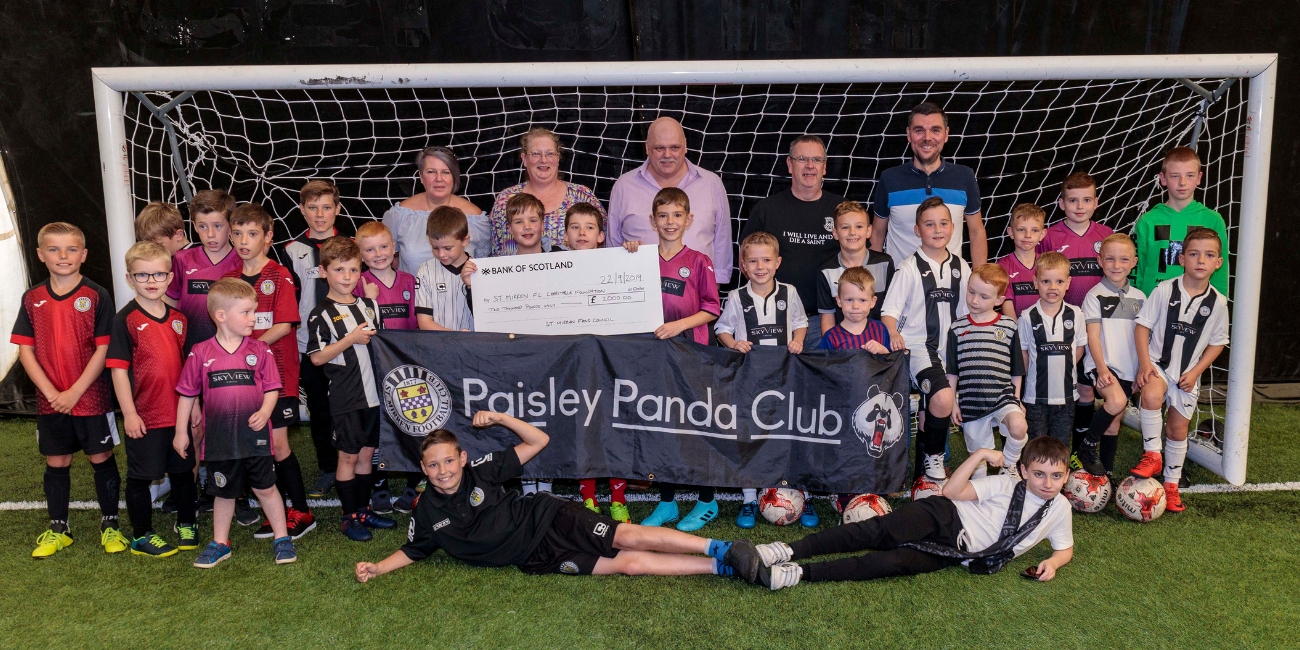 St Mirren Fans Council Panda Club
The St Mirren Fans Council Panda Club is held within the Airdome two hours prior to kick off at every home game on a Saturday or Sunday, with exception of matches against Celtic and Rangers.
Our great team of friendly coaches take the kids, aged between 3-12 years, for fun, games & tournaments with prizes and surprises aplenty!
AND after all that the kids get a ticket to watch the game with our coaches for FREE!
We have a new Panda Club Membership package available which is a one-off fee of £75 for the season and will provide each child with a healthy Buddie snack box at each game PLUS a goody bag, training top and membership card. 
Alternatively, parents can pay £5 per child per two hour session. Season ticket holders and families with more than one child will qualify for a 20% discount.
Futher Information
For more information St Mirren Fans Council Panda Club please call us on 0141 889 2558 EXT 6124 or email 
[email protected]